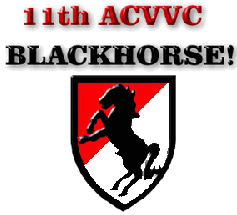 Chaplain's Corner
Chaplain Bill Karabinos
3rd Qtr 2018
Deck of Cards
Double deck Pinochle. Haven't played it since the Blackhorse pulled out of Phu Loi in March of 1972. But a few days before that final road march to Long Bien with a small remnant of the last remaining 11th Cavalry troopers and the few vehicles not turned over to the ARVNs, I had a chance. I think it was Sergeant Jordan and Chief Jose Ulloa who invited me to play. I was touched. But then again, I didn't really trust them. Second only to our Deputy Squadron Commander, Major Paul Foley, no one liked to pull my chain like First Sergeant Jordan. Once there, I found out it was for money and realized they thought the chaplain an easy mark. Not so Laddies! Those Pinochle games were relief moments and still among my better memories of Vietnam. I didn't win often though I played a good game. Certainly, I was a poor match for those card counting wizards, but luckily the pairings rotated.
I'll not forget those experiences. They were simply relaxing moments without sound and fury, thundering guns or flashing parachute flares, it was camaraderie. I can still smile thinking about those games of 46 years ago. The guttural, sometimes profane and easily forgettable banter at that wobbly table by-passed rank and seniority, religious confessions and diverse cultures, it was sincere, jovial and honest.
Some of you old soldiers might laugh at me for classifying those games as sentimental; but then you are the same crowd who cry when Victor McLaughlin is sent to the brig in She Wore a Yellow Ribbon. We played no more than three times with different characters to my left or right and across the table and I wish I could remember all their names. During one game, someone confessed in front of all that playing cards was like praying. At first we laughed and I noted that it sounded like an excuse for not going to church. But later as I walked back to my chapel-office-bunk, I recalled a song I had heard in my youth. It was called: A Deck of Cards.
I first heard the song in the 1940's after World War II. Memory tells me it was playing on a late night radio station: WWVA from Wheeling, West Virginia. I think it was on the "The Grand Ole Opry." The name of the singer (really narrator) immediately caught my attention; he was T. Texas Tyler. Gosh, as a 10 year old I thought "now isn't that a great name." The story had such an impact on me, that almost 70 years later I can still remember most of the lyrics.
About a dozen years ago, walking the streets of Nashville with my wife, I found a record of the same song by Bill Anderson on "Honky Tonk Row." I was surprised; had to buy it and bring it home. Not quite the same impact, so I'm still searching for the original. But I do have all the words now and thought you too might enjoy them or … even use them as an excuse for skipping church some Sunday.
T. Texas Tyler's story was about "soldier boys" who arrived in a town after long days on the march and were order to go to the chapel. During the service one lad was playing with a deck of cards instead of using a prayer book and was sent to the Provost. When asked to explain himself before he was sent to the brig for playing cards in church, the lad explained to the Provost Marshall that he meant no disrespect.
"Well sir," T. Texas Tyler began his narration, "I have been on the march for about six months and I had neither a Bible nor a prayer book, only a deck of cards to use for my prayers."
"You see, sir, when I look at the Ace, it reminds me that there is but one God. And the deuce reminds me that the Bible is divided into two parts: the Old and New Testaments. When I see the trey, I think of the Father, the Son and the Holy Spirit. And when I see the four, I think of the four evangelists who preached the Gospel: there was Matthew, Mark, Luke and John.
And when I see the five, it reminds me of the five wise virgins who trimmed their lamps; there were ten of them: five were wise and were saved, five were foolish and were shut out. When I see the six, it reminds me that in six days God made this heaven and earth. And when I see the seven it reminds me that on the seventh day, God rested from his great work.
And the eight, well there were eight righteous persons that God saved when he destroyed the earth: there was Noah, his wife, their sons and their wives. The nine reminds me of the lepers our Savior cleansed, and that nine of the ten didn't even thank him. When I see the ten, I think of the Ten Commandments that God handed down to Moses on a tablet of stone.
When I see the King, it reminds me that there is but one king of Heaven, God Almighty. And the Queen, well I think of the Blessed Virgin Mary who is the Queen of Heaven. And the Jack or Knave is the Devil.
When I count the number of spots in a deck of cards, I find 365, the number of days in a year. There are 52 cards, the number of weeks in a year. There are four suits, the number of weeks in a month. There are twelve picture cards, the number of months in a year. There are thirteen tricks, the number of weeks in a quarter.
So you see, sir, my deck of cards serves me as a Bible, an almanac and a prayer book"
And at the end of the record, T. Texas Tyler concludes: "And friends, this story is true. I know … I was that soldier."
You were that soldier as well. Don't know if you prayed using a deck of cards. Don't know if you prayed at all. But I'm willing to bet when someone yelled "incoming," you really did.