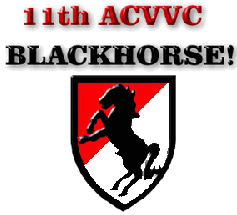 Chaplainís Corner
Chaplain Larry Haworth
1st Qtr 2017
Let's talk about R&R's for a while. Did you go on R&R when you were in Vietnam? Where did you go? Can you name all the locations you had to choose from? As I recall they were Hong Kong, Kuala Lumpur, Manila, Sydney, Hawaii, Bangkok, Singapore and Taipei. Right? If I'm wrong you're welcome to let me know. On the other hand, did something happen so you couldn't go? Were you a casualty or what? I hope you come through OK.
No one doubts that everyone needed the rejuvenation. So it was too bad when Victor Charlie got active at exactly the wrong time so a few of you missed out on R&R. You had to stick around to shoot back at the bad guys. But, hey! (or Hay!). Anyway, if you got your R&R as planned, you would have known how great it was to get out of Vietnam for a few days see the beautiful side of things. Every one who went made their own experience on their time away from the war. Everyone had their own "holidays, vacations, R&R's" (Everyone except those who got a bad break, like I mentioned). Some who went to Australia went back again. They had met a "nice girl" who dated them but didn't fool around. They fell in love. Now they were going back to marry her and they did.
Have I told you about my handlebar mustache? No? Well, officially, if you wanted to sport a mustache (Navy excepted) you had to have it trimmed in a very precise way. Out in the bush no one much cared about precise. We thought they looked pretty cool (we didn't call it cool, then, we called it something else like "neat" or "bitchin"). So when my turn came, after about six months in country, I went on R&R. When I went to check in at Tan Son Nhut, the clerk told me I had to cut my handlebars off or I wouldn't get orders to go. Well, I didn't think that was cool so I went to see the commander to get a better opinion. Bad move on my part - my opinion didn't count. I decided I wanted to go on R&R more than I wanted the handlebars - they became trash and I went to Sydney.
R&R was very important (right?). I'll go with the Rest and Recreation definition for R&R, which I think was the official name. A hallmark (means very important thing) of combat in World Wars I and II, there was a front line, a specific place where you know the fighting was happening. It was hell on earth, which you know even if it was your dad's or granddad's generation that fought it. Soldiers who were fighting on the front lines were rotated to the rear to save their fighting effectiveness, and to keep them from going completely berserk, instead of going just partly berserk. It was a practical matter. In Vietnam there wasn't any front line. The battle line could have been at the rear where the barber or mama-san or monthly girl friend could be a Viet Cong. Pressure was everywhere, so troops were sent out of country for R&R. We got clear out of Nam to remove, regroup, renew, regenerate, relax, recharge, review, recuperate, recreate, reconstitute, get renovated, and then return (what did you expect?). Short-term R&R centers in country were helpful too, like China Beach or Vung Tau, which most troops in the bush never saw. Out of country R&R's were in a bigger league, much bigger.
I didn't go to all R&R places, being in Vietnam for only two tours. However, I was fortunate to go to three: Sidney on my first tour, Manila and Bangkok on my second. I don't remember why I got two during my second tour except that it was happening at the time. I went to Bangkok because Hong Kong was more popular and filled its quota first. But Bangkok was fine too - I got rested, rejuvenated and somewhat recreated too. I observed many soldiers using the same benefits. I did observe some soldiers using a few extra benefits. Being a chaplain, I just let them pass. I'll just let it pass since if you were there you already know.
I'll tell you a story about Sydney which you'll enjoy. Not everyone went to Sydney. Others went somewhere else. But Sydney was very popular and in high demand. We all know what a lot of troopers were after when they went on R&R, and Sydney was no exception. But Sydney was special because the people were about the same as Americans. (They drove on the wrong side of the road, but you couldn't drive anyway so it didn't matter - it just looked funny to have traffic driving on the left side of busy streets). Anyway, I guess there were enough "ladies of the night" available to satisfy the "need". However, there were many nice young ladies who registered at the R&R center in the lobby of the Kings Cross Hotel. They made themselves available to have a date with a soldier (or airman, sailor, marine) to go to dinner, a movie, a concert or whatever. They were nice girls, they were well behaved, and didn't mess around. (Like I already said, there were some who did mess around.) The men must have appreciated them. That's because all the way back to Vietnam they were so happy about meeting such nice girls. Most places guys would have been talking about their sexual exploits and adventures. (these weren't conquests because many were bar girls who easily conned the soldiers into buying their expensive diluted tea drinks and then took their bucks for a roll in the hay.) I couldn't count how many guys wanted to go back to Sydney to marry the nice girls they had dated. Some actually did. A Vietnam vet friend of mine went back and married the girl he met on R&R. They're still married. Isn't that great?
That's a quickie R&R story. I don't have time to talk about more stories like the time I got lost in the Philippines or a soldier in Bangkok who convinced a salesclerk into offering him a bronze dinner set for dirt cheap. Then the soldier left without the set but the exasperated clerk crying.
I'll add one more rest and recuperation source before I sign off. In the old days, life could be real hard. Life can still be hard so I'll hope you'll consider this additional R&R resource. The word on it comes from Jesus Christ, "Come to me, all you who are weary and burdened, and I will give you rest. Take my yoke upon you and learn from me, for I am gentle and humble in heart, and you will find rest for your souls. For my yoke is easy and my burden is light." (Matthew 11:30-30) This is the big R&R.
R&Rs were good times. I'm sure you still need one once in a while. So take an R&R from time to time. When it comes to the recreating and storing of your mind and soul - take the but R&R all the time. This one is forever. God bless you. God love you. So do I.
Chaplain Larry, LEHaworth@aol.com