Dr. Victor Westphall, PhD, 89, founder of the Vietnam Veterans National Memorial in Angel Fire passed away on July 22, 2003. He along with his wife and son created the memorial in memory of his son, Marine Lt. David Westphall who passed away in 1968. With David's insurance policy he built the Vietnam Veterans National Memorial to honor all Vietnam Veterans. This was the first memorial built.
The funeral service was held on Saturday, July 26, 2003 at 10 AM at the Vietnam Veterans Nation Memorial in Angel Fire. He was laid to rest on the memorial grounds. Memorial contributions may be made to the Vietnam Veterans National Memorial, P.O. Box 608, Angel Fire, NM 87710.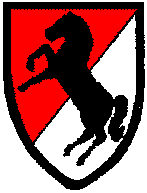 Dr. Victor Westphall 1998 (Photo by Eric Newton)
On Memorial Day 1998, Eric Newton at his own expense, presented a leather bound book on behalf of the 11th ACVVC. The book contained the names of our fallen brothers to the DAV Vietnam Veterans National Memorial at Angel Fire, New Mexico. The book remains on display today. Dr. Victor Westphall built the memorial after the death of his son, Marine Lt. Victor David Westphall III who was killed o May 22, 1968. I presented the Honor Roll of the 1lth Armored Cavalry Regiment to Dr. Westphal for permanent display. The book will be available to visitors and has the mailing address, telephone number as well as our Internet address.
On Memorial Day this May 2003, Eric Newton's mother visited the memorial as she has many times before and presented Dr. Westphall with a copy of our Blackhorse Documentary film with the hopes that it would become part of the presentation seen at the on site theater. She received a letter of thanks from Dr. Westphall written one week before his death. Dr, Westphall loved his veterans and took time to visit with all who visited. He will be missed.