Christmas in Vietnam 1968 Prayer, Menu, and Message Click Here
Want to be in Films then read this:
My name is Sonny Silva and I am Vietnam combat veteran. I served with the 2nd Battalion, 8th Cavalry, 1st Cavalry Division in Tay Ninh Province from October 2, 1969 to October 12, 1970. Since 2010 I have served as the National Vice President and Historian of the 8th Cavalry Regiment Association.
Last summer I helped Lou Reda Productions produce the documentary series "Vietnam in HD" for the History Channel. I assisted them with research, and with gathering and viewing personal film collections from other Vietnam veterans. The experience of working with Lou Reda Productions was extremely therapeutic and rewarding for me. (You can see their website at www.redafilms.com).
Currently, Lou Reda Productions is beginning work on another Vietnam program and I am again helping them gather home movie film collections to use in it. If you have color films that you shot at home or in Vietnam and you are interested in sharing them for a very worthwhile project, please write me back at this email address (vietnam@louredaproductions.com).
In exchange for granting Lou Reda Productions permission to use your home movies, they will transfer your films (8mm, super8 or 16mm) for free. They will clean your original film, put it through a high-resolution film scanner, and then return your original films and a DVD copy to you to keep. If you do not have any films, but know someone who does, please pass along my contact information to anyone within your group. Also, if you are willing to put a post on your website to help get the word out, I would appreciate that as well.

Thank you for your help.
Sonny Silva
2nd Battalion, 8th Cavalry, 1st Cavalry Division
email- vietnam@louredaproductions.com
Lou Reda Productions
219 Spring Garden Street
Easton, PA 18042
ph- 610-258-2957
Thanks to Eugene Fink HHT 2/11 66-67 for this picture.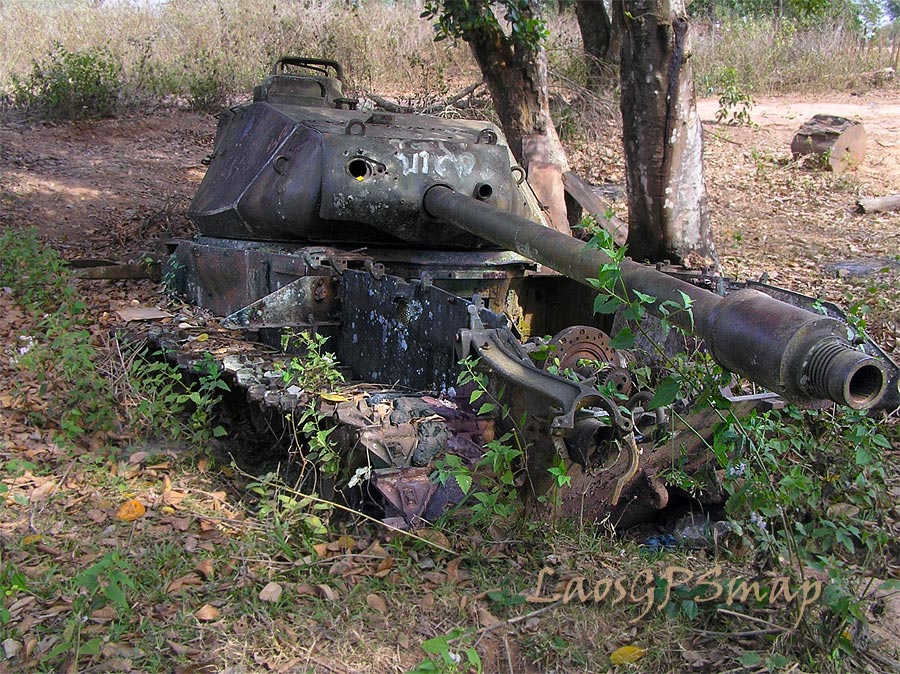 Vietnam War Resources
http://www.cc.gatech.edu/fac/Thomas.Pilsch/Vietnam.html
11th Cavalry Trooper on YouTube
http://www.youtube.com/watch?v=x2L3skZ7FEw

2012 Reunion Registration For the 21th Annual Marty Ognibene Memorial Golf Tournament To download a Printable Registration form Click Here This form enables you to easily fill it out and mail in with a check.
2012 Reunion Registration Form now Online Click to Register for the Reunion
2012 Reunion Registration with Credit card Click Here
11th ACVVC Reunion Schedule 2011
This is a video made by and for Michigan Vietnam Veterans,  
If you know a Vietnam Veteran, consider sending this link to them.
http://www.v-prod.com/trailer_vietnam.html
Meet Our 2010 Scholarship Winners
Guide To The 11ACVVC Scholarship Program Effective Nov 1, 2010
2010 Reunion Photo's Washington D.C.
MEMORIAL PLAQUE DEDICATION
HONORING 36TH CAVALRY RECONNAISSANCE SQUADRON
11TH CAVALRY GROUP WORLD WAR II
MONDAY - MAY 17, 2010 – FORT KNOX, KY
New = OVERFLOW HOTEL INFORMATION
Reunion Hotel Update please read
Santa Clara Reunion 2009 Photos

Meet Our 2009 Scholarship Winners
President Awards A Troop the Presidential Unit Citation for heroism
Click here to watch Video
REMARKS BY THE PRESIDENT
IN AWARDING THE PRESIDENTIAL UNIT CITATION
TO ALPHA TROOP, 1ST SQUADRON, 11TH ARMORED CAVALRY
NY Times Article
Columbia Tribune - Columbia, Missouri
http://www.columbiatribune.com/news/2009/oct/01/citation-recalls-anonymous-battle-of-1970/
New York Times.
http://www.nytimes.com/interactive/2009/10/01/20091001-vietnam-audio.html?hp
From Court House to White House

Click here to read Story

11th Armored Cavalry Regiment Veterans Reunite in California

The 24th Annual Reunion of the 11th Armored Cavalry Veterans of Vietnam and
Cambodia was held Sept. 9-13, 2009 in Santa Clara, California. This year's
reunion was a great success. The Presidential Unit Citation was a highlight
of the event and attracted news teams from major national media including
the New York Times and the Los Angeles Times, with a number of 11th ACR
veterans being interviewed. Stories in these and other media are expected
to be published soon. Read recent news accounts by clicking the "News &
Events" link above.

Gridley Veteran to attend first PUC of Obama Administration
Vietnam veteran among those to receive Presidential Unit Citation
The Battles Never End
Belleville News-Democrat
By: Mike Fitzgerald
August 9, 2009

Download PDF
The ceremony honoring PSGT Glenn E. Nicholson, a Blackhorse Trooper killed in Vietnam and a former instructor for the University of Kansas (KU) has been changed from near Building 128 at KU to the KU Military Science Building (building #67) at the University. Building #67 Sept 10, 2009
Captain Phillips Honored In Portsmouth, Cpt. Phillips and Bob Hersey
See additional photo click here, Hellen and Bob Hersey and Cpt Phillips
I am a reporter for the Belleville (Ill.) News-Democrat. I just published a story about Alpha Troop, 11th ACR, being picked for a rarely bestowed Presidential Unit Citation for a battle that occurred March 25-26, 1970, in War Zone C in Vietnam. Then-Capt. John B. Poindexter commanded Alpha Troop at the time. You can find the story at our newspaper chain's Web site, http://www.mcclatchydc.com/veterans/story/73324.html Feel free to link to it. I think the members of your group will enjoy reading it.
Best regards, Mike Fitzgerald
Stars & Stripes Sunday European Edition, August 9, PAGE 3 (16mb download)
Veteran Receiveds Medal for 1967 Battle
Submitted by John Effinger:
Staten Island Vietnam vet gets Purple Heart
Reunion Registration Form Pay By Mail In Check
Register By Credit Card Click here
Reunion Trooper and KIA Survivor Assistance Fund
Tours Available at the Reunion
11th ACVVC Reunion XXVI, St. Louis, MO
August 17-21, 2011 Click Here for the Reunion Registration Form
Three recently added YouTube videos chronicle the 11th Armored Cavalry Regiment in Vietnam and was produced in the late 1960's.
Utah Vietnam Memorial, new photos
11th Armored Cavalry Lineage and Honors Information as of 2001
Alpha Troop has been awarded the Presidential Unit Citation

Vietnam veterans combat badges and insignia
Vietnam 30 years Later PDF Version Click here for Web Version

Pictures By Danny Kreger
Meet Our 2008 Scholarship Winners
Laying the Blackhorse Wreath at The Wall
Chicago 2008 reunion Photo's

America Supports You: Blockbuster, USO Join Forces for Troops

Cold War fixture bound for home in California
Honor for soldier killed in Vietnam
Letty Starry, wife of Donn Starry, GEN, USA (Ret)
Photos by Henry Tarwater Reunion 2007
KIA Information New photos of the 11th Armored Cavalry Regiment Memorial Located at the Patton Museum Fort Knox Kentucky
New Blackhorse Association Website
Reunion Photos by Ron Salisbury
Sgt. 1st Class Alfred McCullough (A-troop 67-68) KIA

From the 62nd Colonel of the Regiment Mark Calvert
Fort Irwin soldiers head to Iraq
Meet Our 2007 Scholarship Winners
KIA Trooper Melvin U. Wanageshik Honored
Park memorializes casualties from Fort Irwin
Photo's by Christopher Harlow page 2
MEMORIAL RESTORATION AND REDEDICATION

Howitzer Battery 3rd Squadron
Pictures by Christopher Harlow
Procedures for folding the Flag
Fort Irwin Engineers to return to Iraq
John L. Gerrity (MG Ret) passed away on Thursday, January 18, 2007 in Naples, FL.
Operation Iraqi Freedom III, The Movie – The Ultimate Sacrifice
Photos by Terrence Wayne Weldon KIA Photo's sent in by Victoria Weldon Kuhn Daughter
Retired U.S. Army Maj. Gen. William W. Cobb, 89, of Beaufort, died Sunday,
Jan. 7, 2007, in Beaufort Memorial Hospital.
Former First Lady Betty Ford is escorted by Maj. Gen. Guy C. Swan III
Mrs. Harriet Holder, widow of Col Leonard D. Holder, died in San Antonio, TX
TELL ME A WAR STORY by Major George E. Kinback, Jr
Pictures by David Upton "Rabbit"
Welcome Home Vietnam Veterans Branson, Mo
F Troop 1st Sgt. removes the Vietnam era Guidon
from the staff and returns it to 11th ACVVC Troopers
Updated Education Page We Were Not Allowed To Win In Vietnam
Woodrow Beal Chastain Memorial
Governor Helps Honor Returning Troopers
Precision helps Chuck Wagon Gang
Reflagging part of the 58th Combat Engineer company to the 919th Combat Engineer Company
Click Here to See a list of 11thcav Recipients Medal of Honor
Click Here to See a list of 11thcav Recipients Distinguished Flying Cross
Click Here to See a list of 11thcav Recipients Silver Star
Click Here to See a list of 11thcav Recipients Distinguished Service Cross
Riding With The Blackhorse In (Iraq Part 2) Updated 1/20/2006
Photos: 11th Armored Cavalry Returns to Fort Irwin
Two West Point players wore the Blackhorse Patch
West Point response to inquiry by Jim Griffiths concerning Blackhorse Patch in Army Navy game.
Chaplain's Message Updated 11/28/05
11th ACVVC's Wreath at the Vietnam Wall
Reunion XX---Colorado Springs, CO 4-7 August, 2005
Memories flow at Vietnam Veterans Reunion
11ACVVC 2005 Scholarship Thank You Notes
Welcome Home Celebration for Blackhorse Troopers Serving in Iraq
Here is a list of the 2005 Scholarship Winners
Photos of a 1/8th scale remote control model of a Sheridan
Chuck Wagon Gang plans to welcome soldiers
CBS News video clip about the families of 11th ACR KIA's.
Photos by Doug Giesige 919th
Absent Comrades Since Vietnam Has been updated with 1,450 new names thanks to Allen Hathaway
Vietnam memorial from Australian
The Vietnam War 30 Years Later
In-Theater Reps for the 11th ACVVC & Veteran Active Duty Support Reps
Army Cpl. Kevin W. Prince = Killed in Iraq
Blackhorse Troopers at Walter Reed
NTC on the Regiment's deployment
Junction City Junction City AUDIO Hit the play button Note there are interruptions so be patient
A Thank You to Vietnam Vets from a Marine in Iraq
Los Angeles Times on October 17, 2004
Guidon ceremony at Ft. Irwin for the exchange of the Alpha Troop and Headquarters Troop, First Squadron guidons.
Guidon Passing Photos by Ken Sabo
Guidon Passing by John T. Tillman
Just in case you are interested in having a hard copy of your records.
Photo's of General Patton's Funeral
Here is a list of the 2004 - 2005 Scholarship Winners Now with photo's
11th ACVVC & Active Duty Buddy Program
Pictures by Wayne "Hoss" Watts
SSG Benjamin Nelson "Ben" Butts, passed away Sunday, July 11, 2004
11th Armored Cavalry Regiment Honor Roll National Cemeteries
Army plans to send OPFOR troops to Iraq
Command Sergeant Major Horn Reunion Speaker
10 NAMES TO BE ADDED TO VIETNAM VETERANS MEMORIAL
Vietnam vets get a taste of modern military training
Blackhorse Troopers Motorcycle Group Exists
Keep the faith : A letter from Iraq
THE REASON TO GO TO UNIT REUNIONS
by Jerry Williamson
1/8th scale model of a Sheridan

Army Echoes, Issue 1, January-April 2004
Photos by John Stetler 919th
Request all Your Military Records Online
All VA Offices = Be patient it takes a while to load
Chinook Roof Landing in Afghanistan
Photos by Ross Glatzer 919th
Photos by Buck Malnarick 919th
Photo by Raymond Hill 919th
Looking for some health information
Life Member Cards area code change
SPECIAL ISSUE = The American Legion Magazine = September 2003

Joe Driskill (51st Colonel of the Blackhorse) passed away on Sep. 11.
TWO THOUSAND ONE, NINE ELEVEN (2001-911)
US & Coalition Casualties from Iraq with Photos and info
Effective Dates of Benefits for Disability or Death
Caused By Herbicide
Big Bud Traveled to Fiddlers green 27 Aug 2003
Reunion XVIII Eugene OR. after action report.
Memorial Service Message by MG Julian "JB" Burns
List of Recipients for Scholarship 2003-2004

= 20 Recipients
11 ACVVC Trooper Assistance Fund
Click here for the License Plate Challenge
This is in memory of Roger Hale


Politics and the Firing of the Medal of Honor Recipient
War hero canned due to politics
Unidentified Troop Assignment of our KIA
Farewell Message to the Army Family

Custom Jacket Reunion Auction
Limited Edition 100th Anniversary short sleeve Golf Shirt size X-large -Reunion Auction
Limited Edition Blackhorse "FEAR THIS" shirt, Red, short sleeve size X-Large -Reunion Auction
Playing Cards of the Most Wanted in Iraq
Doc Taylors Mini Reunion

Operation Iraqi Freedom & Enduring Freedom
Belle Plaine Veterans Memorial Park in MN.
Dallas Support Rally for the Troops Photos
New Photo's Australian Allan Wood
New Photo's Ken Vander Hoek
Blackhorse Veterans Still Serving
New Photos by Gary L. Laupp
Documentary Review; The Blackhorse Regiment in Vietnam in the words of the men who fought.
After Action Report Operation Fresh Start Feb 70 - April 70
SOS = Chipped Beef and Chipped Beef cooking Directions

Tribute to Victims of 911 with Names and Photos

2002-2003 Scholarship Recipients
NAMES ON VIETNAM WAR MEMORIAL WALL TO FLY IN SPACE

Scholarship Recipients Fall 2002- Spring 2003

"Superb, In-Depth Pictorial Essay on the Vietnam War"

"Homer Pittman (SFC, K Troop, 1966-1967) passed away at Baton Rouge General Medical Center in Louisiana on June 25. He was the 2000 recipient of the 11th ACVVC's Jack Quilter Award. Funeral details to follow."

How to apply for PTSD
Citizen Soldier Allan Callaway Honored
Decatur Vietnam hero to be honored in stone
Allons Sung to the tune The Bonnie Blue Flag
Doc Taylor's cookout in Carbondale
Vietnam Vets Win Round in Court Agent Orange
Vietnam Veterans National Memorial
Vietnam Studies by General Donn Starry
Camp Wollbach Renamed to " Camp Philip L. Lee "
Getting your Bronze Star issued, even after 30 years
Sons & Daughters In Touch "They Were Our Fathers...."
Doc Balas Awarded the Silver Star
National Treasure = Patriotic Sites From Coast to Coast
A Good Fit
David Horowitz' Plea to the New Anti-War Activists

Hunger Strike in a Bamboo Cage
We'll Fight to the Last 50 Year Old
UAL & AA announce new Non-Stop Service to Afghanistan
Secretary of the Army to the American people
August, 2001
July 2001
Letter to all 11thACVVC Troopers From Stephen Perry
Letter to all 11thACVVC Troopers From Robert McKnight, Ft Irwin, Ca
A real hard core Cav Trooper James W Porter Now has overnight stops.
Historian Embellishments a Red Flag for Vietnam Researchers
Benefits for Spouses and Children
Vietnam Perspective by Retired Lt. Gen. James Link
June 2001
Col. Donald P Boyer went on to Fiddlers Green
KIA's now has more detailed information just click on the name
May, 2001
Bob Kerrey's Vietnam Deserves Better
Vandalism at National Cemeteries
Albatross Revisited, Perspective on the My Lai Massacre
April, 2001
Thailand, Laos, and Cambodia Brotherhood ---- new link
Vietnam War As An Integral part of U.S. Victory in the Cold War
Zippo Raids burning villages, and Morley Safer-----another side of the story!Click on Photo to Enlarge

March, 2001
Shedding Some Light on Another Picture
Click on Photo to Enlarge

Searching For Families of Four KIA's from DC.
February, 2001
The Rock Pile Fort Irwin Two bus loads Stop for Photo Op
January 2001
2 More Kia,s added to attached Units Roster
December 2000
November 2000
Excerpts from the Paris Accords, January 27, 1973
American & South Vietnam Leaders

October, 2000
United States War Crimes Policy

September 2000
Medical and Civic Assistance by U.S. Page 1 2 3 4 5 6 7
The Massacre the Left wants us to forget
Reflections In Their Own Words
A History lesson in your pocket
Buffalo Reunion Memorial Letter to the Editor
August 2000
Winfield woman retraces footsteps of brother killed in Vietnam
Letter to all 11thACVVC Troopers
July 2000
www.cibmedia.com is perhaps the best single-source resource for American unit-specific and battle-specific documentary books and videos available.